---
Litters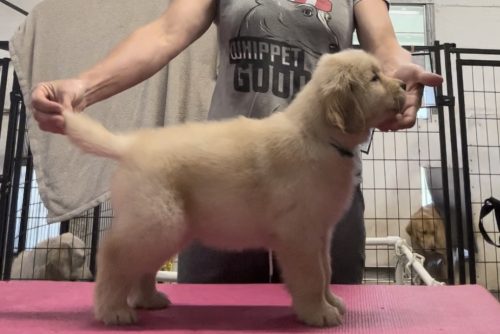 We have available golden retriever puppies October and December 2023. English style creme color litter due end of October Chesapeake, Virginia. American champion lines litter due end of November. Text me 717-580-7192 and email the puppy buyer questionnaire to be added to my wait list. Taking non-refundable deposits now to reserve puppies.
English style Parents Bruno and Faith
American style parents Indy and Dancy
---
---
---
We are planning some English and American style litters this year and next. If interested in a show pup, home pet, or contract/guardian home for a show and breeding pup of mine, please let me know asap.
If you are interested in any future litters, the best way to ensure your spot on my wait list is to fill out a puppy buyer questionnaire from my website, be interviewed asap, and if we both feel one of my pups would be good for you, a non-refundable deposit is accepted upon verification of pregnancy.The deposit holds your spot on my wait list until a pup is available. The deposit also goes toward the total cost of the pup. The remaining payment is due on puppy pick up and only cash is accepted. If I feel at any time uncomfortable with placing a pup with you, I reserve the right to refuse you the sale of the pup and I will return your deposit promptly.

We are also looking for families that would be interested in a show puppy or breeding contract puppy. Preferably a family that lives near me in Virginia. These pups would come with perks like free boarding here, free training, and free grooming. I'm also offering mentorship programs for people who'd like to learn how to breed responsibly and raise a litter correctly. Please let me know if this is something you would be interested in .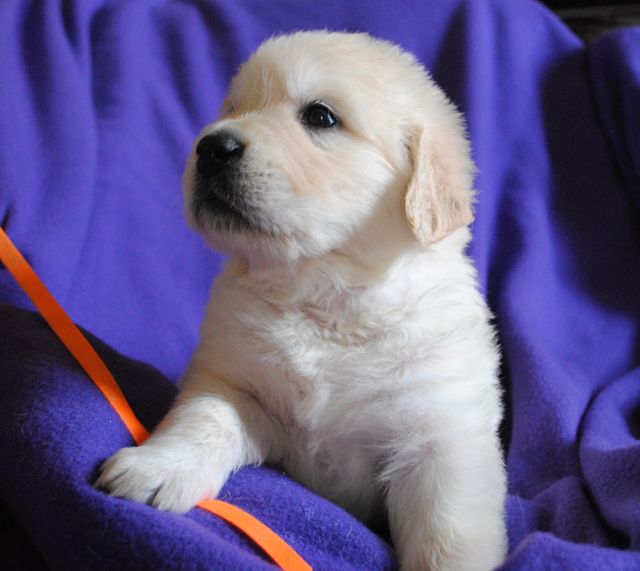 As you have probably already discovered, pups from reputable breeders sell very quickly and most breeders have waiting lists. Our pups are not cheap, they are not back yard bred with no thought of health, temperament or structure. Yes, there may be a registered golden pup that can be bought for less from the back yard breeder down the road. However, I always tell my families, "You either end up paying in the beginning or paying in the end." There is a definite difference in the end product. I personally, would rather have a healthy, nice tempered, beautifully put together golden. So if you are interested in reserving a pup, first fill out a "Puppy Buyer Questionnaire" and we will be in contact to arrange a telephone or personal interview.  If you seem like a good fit for one of our pups, we are asking for a deposit  to get on our waiting list. Money will be refunded if no pregnancy results, or if we do not have your preferred sex. You will also be given the option of waiting for our next litter.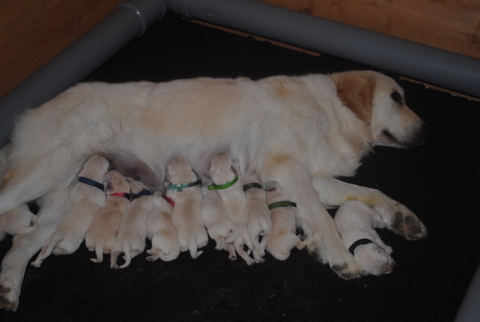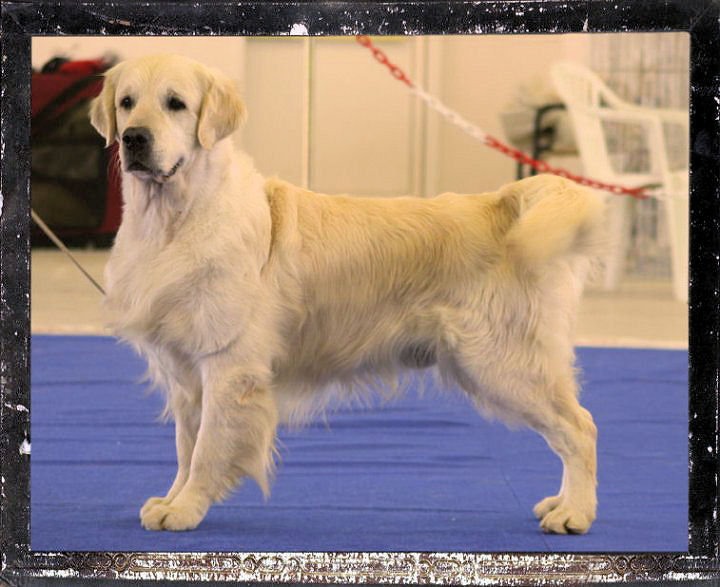 CH "Fred" Spencheal Fred A Star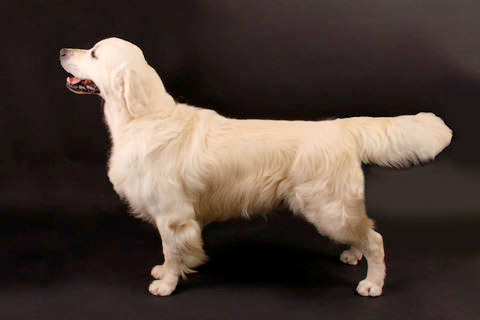 New ENCI Champion – Spencheal Fred A Star!!
and Chinook
The Italian Actress Litter
(Isabella Rosselini, Sophia Loren, and Monica Belucci)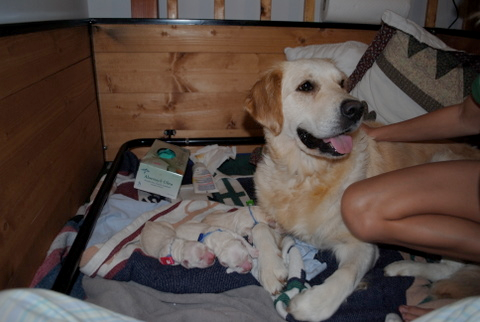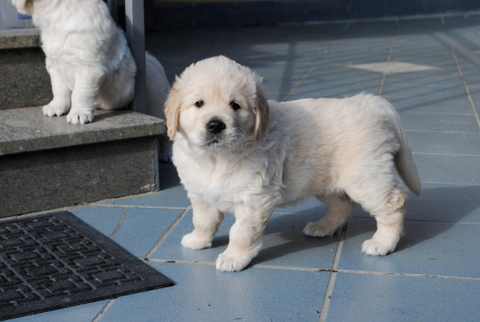 Isabella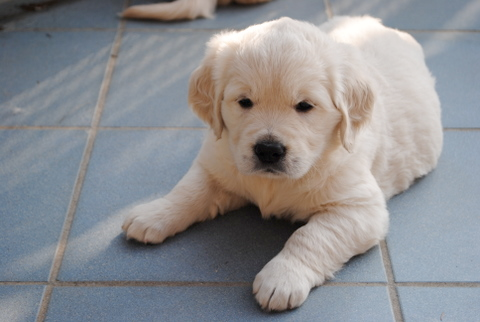 Monica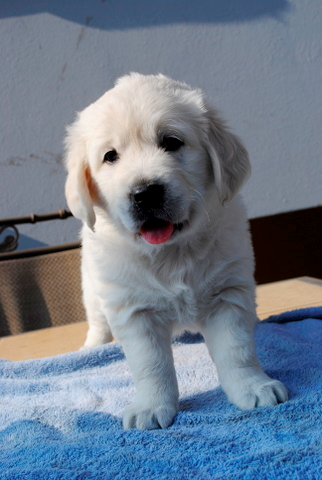 Sofia Loren
Future 2013 Litter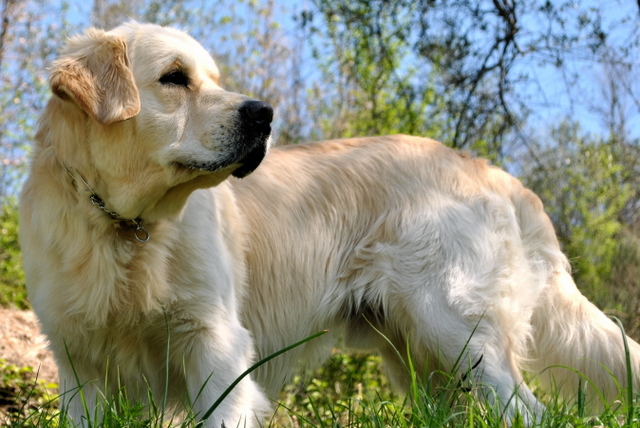 Wilson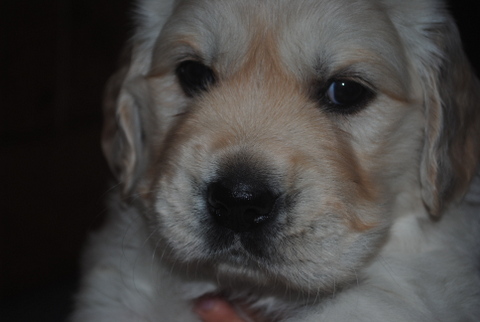 AutumnLake Rocky Marciano 3 weeks (from Wilson x Dani 2012 Italian Athlete Litter)