Presents
Glenregal Dances With Wolves
Sire:  Glenregal Blaze OV Glory
Dam:  Mhadaidh Fancy Nancy
Whelped:  October 21, 2008

Hips score 2/2, Australian Grade 0, International Grade A 
Elbows 0
Eyes – CERF:  GR-44826/2010-26  
Cardiology OFA:  GR-CA 18041/18F/C-VPI
PRA 1: Clear
PRA 2: Clear
Chinook was spayed many years ago and remains here at Autumn Lake as a beloved pet.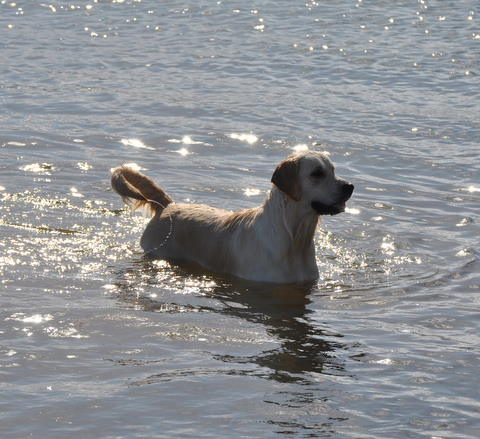 Chinook Enjoying The Lake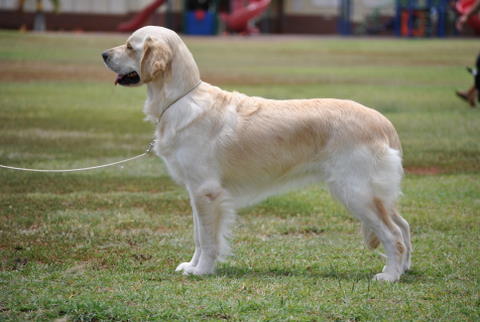 Chinook Around 20 Months at Show in Hawaii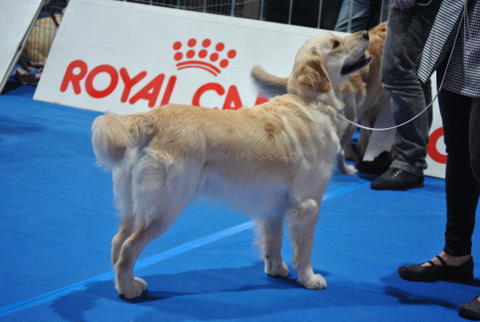 Chinook At Interational Show Expo Eboli Italy 
(Short listed both days.  Took 2nd, then 3rd the next day)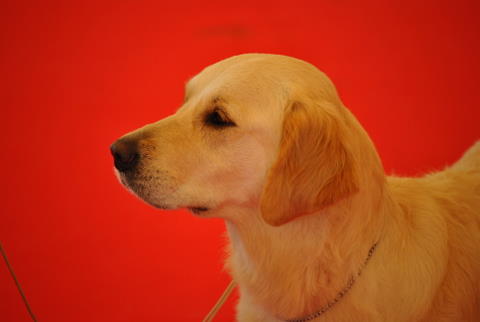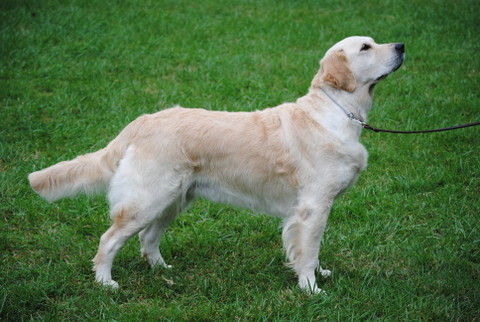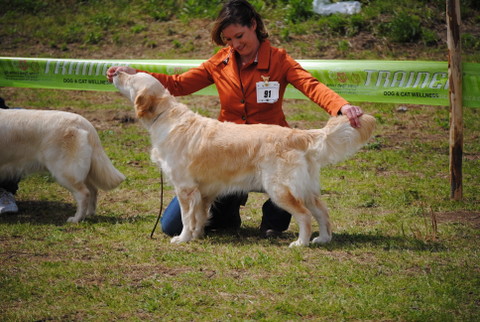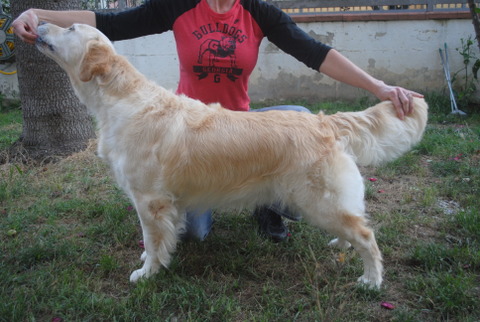 Nook 4 years old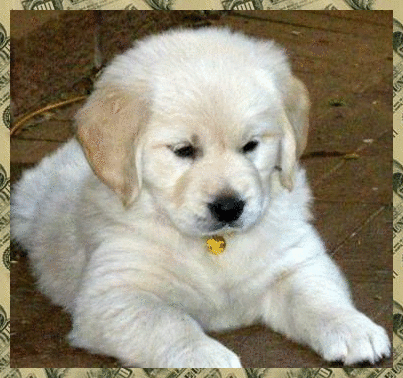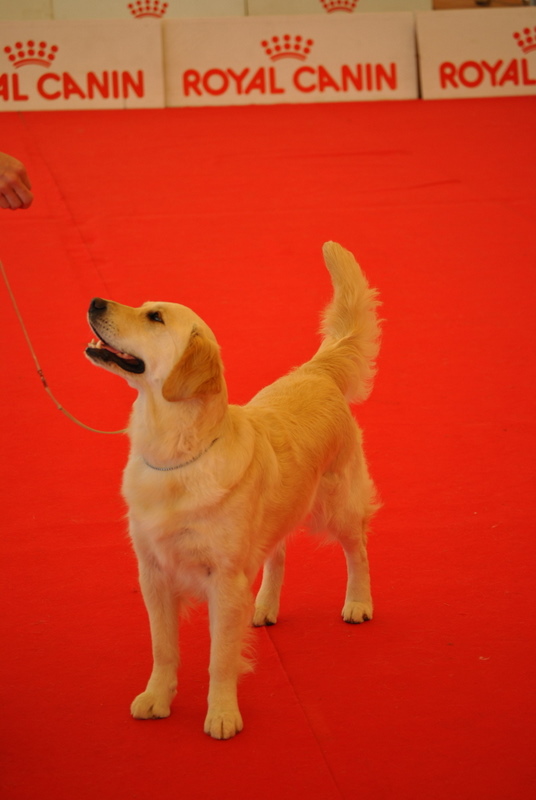 Chinook Esposizione International Vesuvio Ercolano- May 8, 2011
Judge Rita Kadike Skadina stated, "Nice female, good condition and good proportions.  Correct feminine head.  Good top line.  Good chest.  Good Pigment.  Good Movement."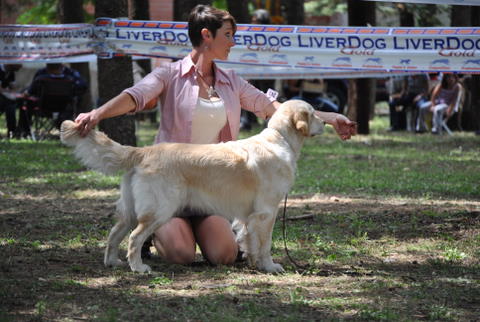 Chinook's first

CAC

– "Winner's Bitch" Nazionale di Telese Terme- May 22, 2011
May 21: Judge Pietro states- 2 1/2 yrs.  Correct toothing.  Typical feminine head.  Good proportions in body.  Dark eyes. Right slope of neck.  Chest of good development.  Good bone structure and angles.  Good paws and movement.
May 22 first

CAC

: Judge Maria Ceccarelli states- 30 months.  Correct toothing.  Head with good expression, correct eyes and ears.  Good angles of front.  Good topline.  Legs and paws at plumb line (perpendicular).  Correct hind angles.  Tail well set on and held, good free movement, and correct coat.
Winner 12-18 month Bitch-Hawaiian Kennel Club- March 7, 2010

W

inner 12-18 month Bitch-Windward Hawaiian Dog Fancier's Assoc.-April 18, 2010

W

inner Open Bitch/Winner's Bitch/Best Opposite-Windward Hawaiian Dog Fancier's Assoc.- Oct. 3, 2010

 Winner Open Bitch/Winner's Bitch/

1st CAC

– Nazionale Di Telese Terme- May 22, 2011
Reserve CAC-Nazionale Di Scafati- June 5, 2011
Pedigree

Parents

GrandParents

GreatGrandParents

SIRE

Glenregal Blaze OV Glory 

 

 

 Tiptree Troishi Tcruz

Tiptree Trume Troil Us

Tiptree Tasli Tashilamo

Tiptree Taszara Tkeina

Tasvane Spit N Image

Tiptree Tolpha Tzara

DAM

 Mhadaidh Fancy Nancy

R.T. CH. Glenregal Royal Lord C.D.X.

Tiptree Tascher Tdeakin

Glenregal Royal Rebbell

Mhadaidh Miss Muffet R.R.D.

Tiptree Troishi Tcruz

Mhadaidh Rani Islaymist